In Washington state there is a significant 'digital divide' between households who have access to smartphones, computers, and the internet, and those who do not.
From broadband coverage shortfalls, to learning digital literacy skills, there are many barriers that can impact community health center patients' ability to access the health care they deserve. These gaps also affect social determinants of health such as housing, education, employment, and transportation. Low-income, elderly, and rural residents are most likely to experience technology-related barriers.
Link to Care WA overcomes the digital divide by putting smartphones and internet access in patients' hands, along with personalized training and support to use these tools. Link to Care WA resources are available to all CHC patients and providers at no cost.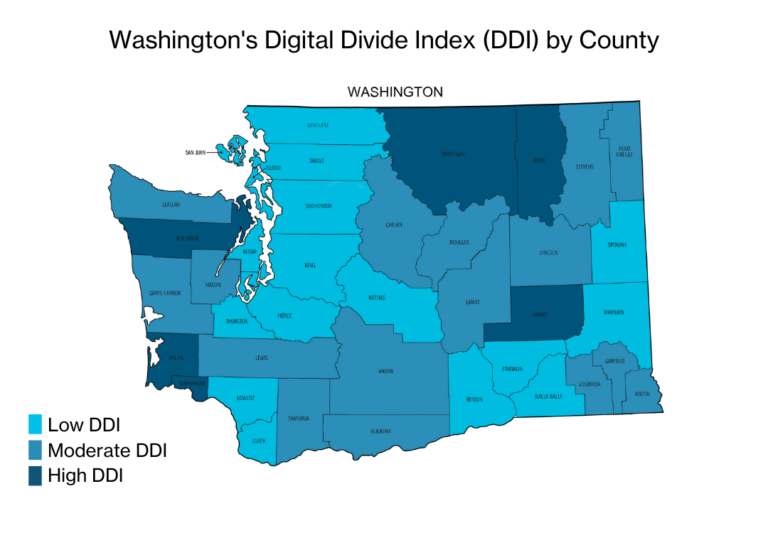 Benefits of using Link to Care WA at your CHC
Improve health outcomes by supporting patients' ability to schedule appointments and telehealth visits, follow through on meds and treatment, and get test results


Help patients navigate confusing federal programs and other outside digital resources, saving clinic staff time


Build trust and strong relationships with hard-to-reach patient populations


Position your CHC as a leader in advancing health and digital equity
Link to Care WA patient supports
Free devices including smartphones and internet hot spots
Digital navigation support to teach technology skills and help navigate to health and other resources
Interpretation services and in-language resource materials
Bring Link to Care WA resources to your clinic
Who is eligible for Link to Care WA?
Any Federally Qualified Community Health Center (FQHC) in Washington state is eligible to provide all patients and providers at their clinic with Link to Care WA program resources. Link to Care WA is here to serve all CHC patients seeking telehealth services and support, regardless of their insurance status or whether they're a Medicaid recipient or CHPW member. In the same way that Washington CHCs deliver quality health care to undocumented patients, the Link to Care WA program will provide support and connection to resources for all patients regardless of immigration status.
Link to Care WA is powered by the Community Health Network of Washington (CHNW) – an affiliation of 21 Federally Qualified Community Health Centers that operate more than 140 clinics across Washington. CHNW is the delivery system of Community Health Plan of Washington (CHPW), one of five managed care organizations serving Medicaid in Washington, and the only not-for-profit health plan in the state. Together, CHPW and CHNW support equitable access to care for all patients in Washington.
Program History
The Link to Care WA program is funded by a grant from the Washington State Department of Commerce, Office of Broadband. In its first year, Link to Care WA provided digital navigation support to over 7,000 patients. The program distributed more than 1,100 smartphones, fielded more than 800 calls to its Hotline call center, and welcomed more than 3,000 website visits.
Contact us if you have questions about program resources, joining as a partner site, or how to access patient supports.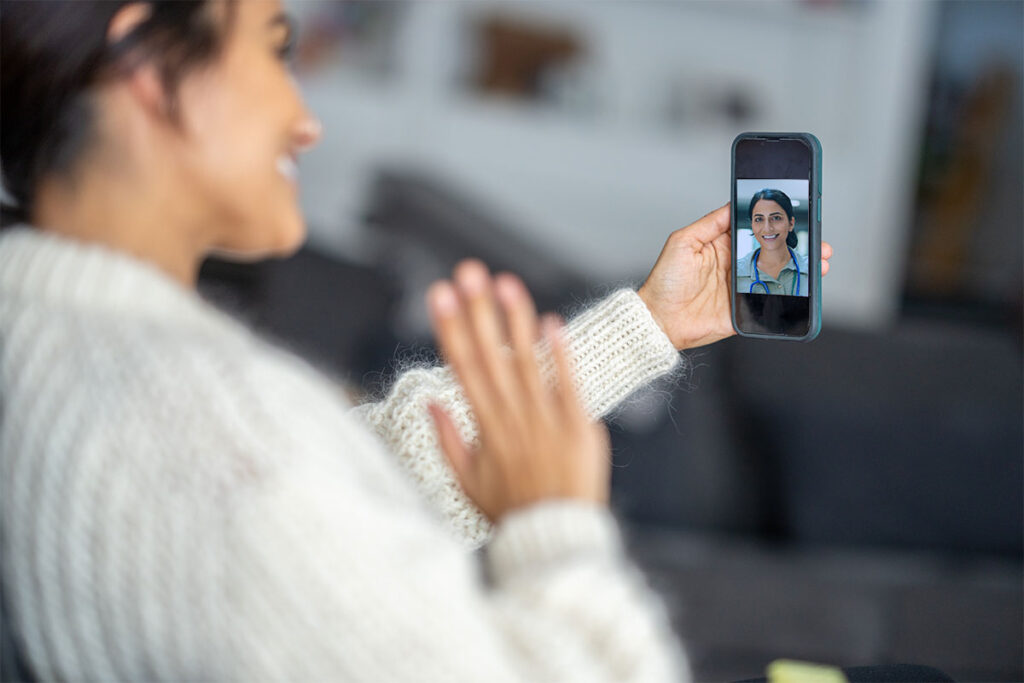 "Helping the people we serve access quality health care is core to our founding mission by CHNW's community health centers 30 years ago. Today, that access includes bridging the digital divide so people and their care providers can stay in communication about their health needs."
Leanne Berge, CEO, CHNW and CHPW